Encouraging freedom of speech and thought, civic engagement, enthusiasm for science, social justice, and the separation of church and state.
Sunday, October 9, 2022 · California State Capitol and Streamed Live
On
Saturday evening
, before the big day, we're hosting a reception that includes an open bar, exclusive gifts, a silent auction, special performances, and more.
View the livestreamed video from 2021.
Our 20th year featured the following speakers, entertainers, podcasters, authors, and more:
Yvette d'Entremont (Sci Babe)

Ian Harris (comedian, podcaster)

Sarah Levin (secular political strategist)

Cheryl Abrams (author)

Scarlett Rabe (singer/songwriter)

Suzi Bakker (League of Women Voters)

Ron Swallow (comedian)

Karina Quintanilla (elected official)

Ross Blocher and Carrie Poppy (podcasters)

Thomas Smith (podcaster)

Alexis Record (author)

Joey Fabian (musician)

Abraham Mackey (musician)
We also presented awards to Mynga Futrell, Margaret Downey, and Bruce Gleason while awarding our scholarship winner, Sailor Alfonzo.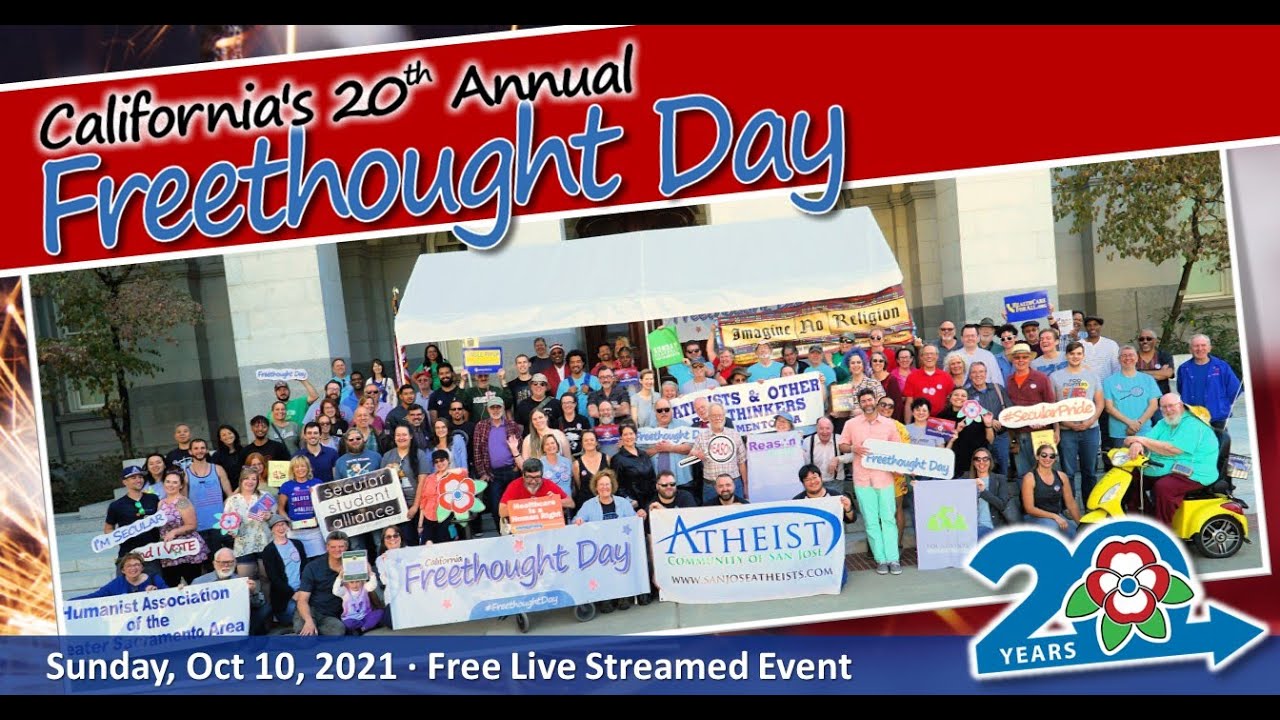 View the livestreamed video from 2020.
The 19th California Freethought Day had an excellent line-up, focused on the secular voter, voter engagement, and the 100th anniversary of women's suffrage.
We featured video segments from:
Seth Andrews

Juhem Navarro-Rivera (political scientist)

Sean Omar Rivera (political organizer)
We recognized Evan Clark and Arlene Ríos for their volunteer efforts and Rep. Zoe Lofgren (CA-19) for her legislative work and participation in the Congressional Freethought Caucus.
The musical talent of Shelley Segal and entertainment from Andy Swan (Uncle Sam) was spread throughout the streaming video. Author Erin Louis offered a powerful message about voting rights and podcaster Thomas Westbook (Holy Koolaid) joined us once again.
The event was emceed by science journalist Kavin Senapathy.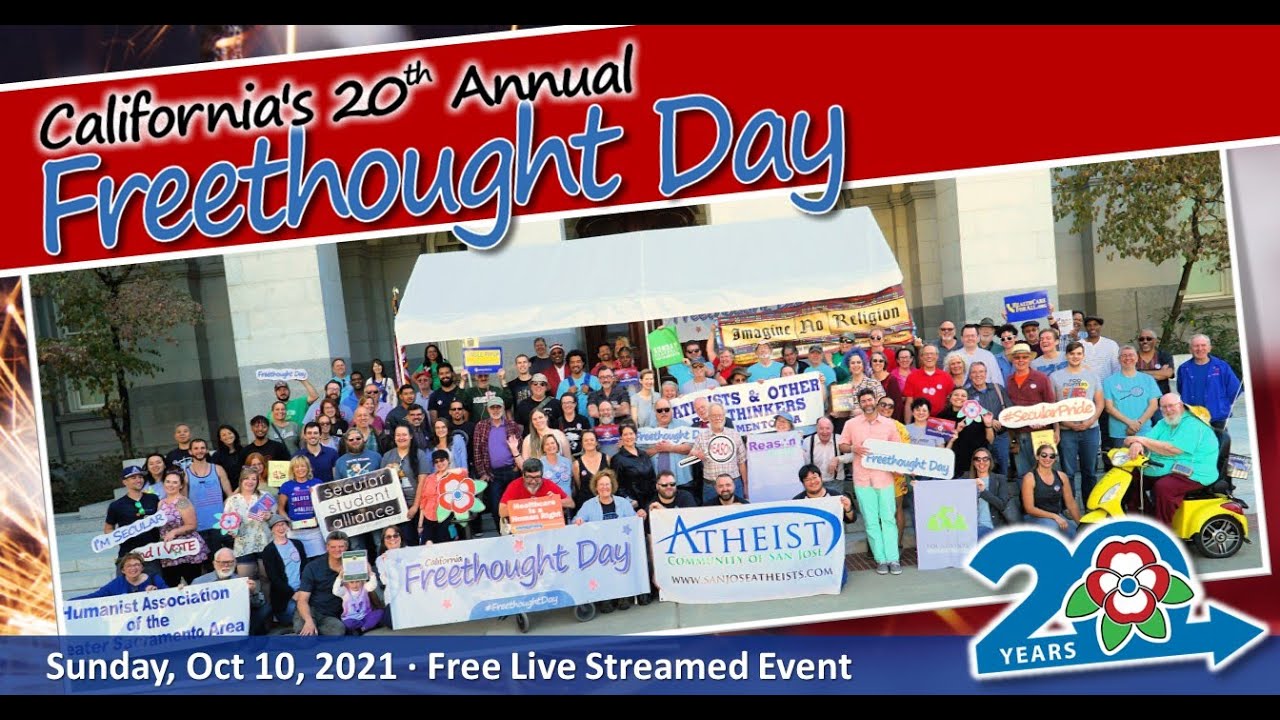 You can register to vote in California in minutes, or confirm your voting status, online.
For California residents 18+
For California residents 16 or 17
Confirm your address and other details